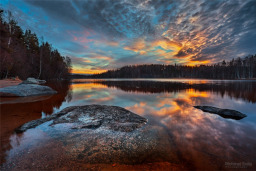 For the past months, Twilight has made it her task to study the nature of dreams. She has learned how remain lucid, how to influence and deform her dreams at will, and even how to invite other ponies into them.
One night, things are different — something is wrong. Twilight needs to wake to find out what it is, but tonight, waking proves to be more difficult than normal.
Disclaimer: This story is ...odd.
Features Twilight X Fluttershy (though very much in the background).
Chapters (1)