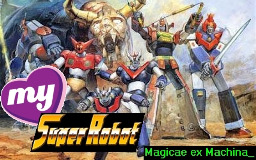 Equestria is one of the most varied places in the world, where no city looks like the other. Every place here is almost alive, with a personality of its own. Be it a city, a town, or a nature's reservation, you're sure to find a history behind it that will shape every one there.
The fantastical land of Equestria, home of magic and technology beyond imagination.
However, something sinister is plotting to destroy the peace the Regal Sisters have maintained for over a thousand years. Only their faithful students, Twilight Sparkle and Trixie Lulamoon, can stop the shadow of war from eclipsing Equestria… and maybe the entire world.
Co-written with VampDash as part of The Mechaverse Project.
Chapters (1)