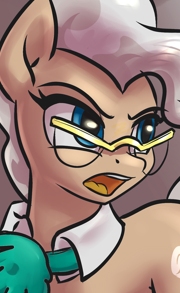 Source
This story is a sequel to Ponyville Holds An Election
---
A year after Ponyville's first and only (botched) election resulted in Mayor Mare staying in a job she often dislikes, she has become quite the lush. One day, Spike – tired of his thankless existence under Twilight Sparkle – walks in on the mayor while she is inebriated. After throwing caution to the wind by allowing an underage dragon to imbibe, the two begin to rant about their issues. Mostly Twilight.
Updates intermittently, whenever I can come up with a decent story.
Note: All chapters can stand on their own, because I hate cliffhangers just as much as you.
Chapters (7)