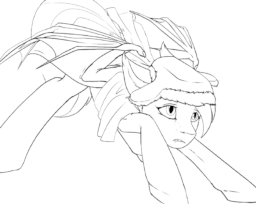 My name is Midnight Aria, and I was never supposed to be here.
I joined the Rangers for adventure. I wanted to drive timberwolves away from frontier villages and soar over uncharted forests. I wanted to rescue little lost foals in snowdrifts and be a hero. I didn't want to be a guard or a soldier.
And now I'm chest deep in a war and I know for absolute certain that we are all going to die.
Art by the talented Backlash91
Chapters (9)