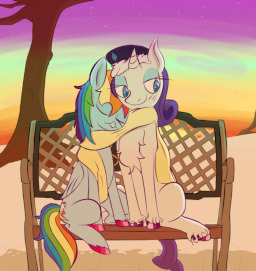 Source
Rarity had everything she ever thought she wanted. The recognition of the Canterlot high society, a booming career, and the love of a loyal and dashing prince.
Of course, none of those old dreams accounted for the prince being another mare. Not that there is anything wrong with that of course, but a proper mare does not go flaunting such things. That's just good manners.
Right?
Cover Art by Exranion
Part of the Shelf Cleaning Initiative.
Chapters (1)