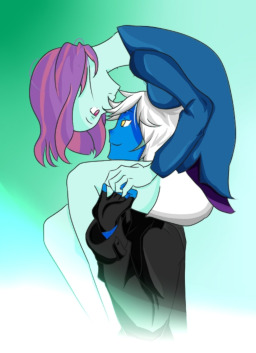 Doing his best to 'fit in'. Lone Wolf tries to prove himself worthy of the reputation of Crystal Prep Academy.
Though it's not always studying and hard work. Lone spends some of his free time with his friends. Particularly more with a certain girl that has an eye for fashion or should I say has 'an eye' for him....
---
My Little Pony and Equestria Girls belong to Hasbro.
I only own Lone Wolf and his family.
The other Oc's belong to their respective owners of the PoME universe.
New Cover art made by Snow Bullet
Chapters (9)