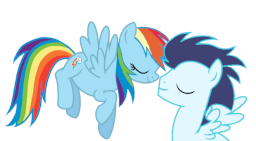 Source
Soarin Skies, is a Wonderbolt. Like his teammates. That's why he should plan a Wonderbolt party like others and there's no way to run away from it.
While he curses the one who started this tradition, there's only one thing that can make the night better.
---
This story is based on this song.
Cover art by: Myself!
This is my first one-shot. Something that popped up on my head few hours ago and I started writing it cause I know that I wouldn't end it if I start any time later.


Anyway, I hope you enjoy it as much as I did.

Chapters (1)