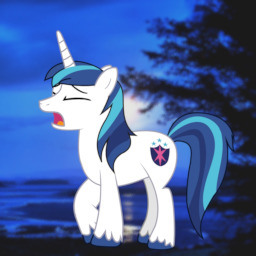 Source
When Shining Armor catches his wife cheating on him, he turns to his best friend Anonymous for comfort... and perhaps something else.
Short, cute, mushy homoerotic bromance kind of thing.
Second person Anon x Shining Armor. Contains: lots of cheesy moments, profanity, stupid references and Jason Statham.
Rated teen for language, and some sensuality.
Chapters (1)