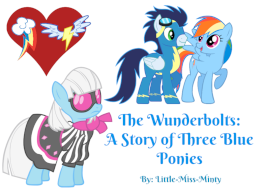 After enduring a day of picture-taking with her friends, Rainbow Dash gets a fantastic idea and wants Photo Finish to take some pictures of her heroes, The Wonderbolts.
And then things get a little more interesting.
Inspired by one of my best friend's obsession with SoarinDash, and my obsession with one-shot characters like Photo Finish. This is for her.

This story takes place before the episode "Newbie Dash."
Chapters (4)