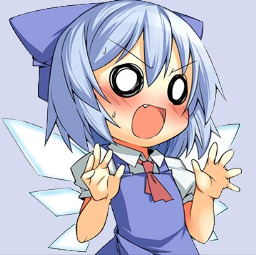 Source
DISPLACED STORY!
---
Hi there! Eye'm Cirno! -I mean "I'm Cirno"- No wait, I'm... Gah, I can't remember!
Well, whatever. Eye-I mean "I"!- was going to head to con when suddenly I got stuck in magical pony land as one of the biggest joke characters in gaming! And the worst part is, I think Eye'm starting to become her! No, I'm starting to become her!
Ugh, I hope they can help me find a way back home soon, I don't want to stay a baka. In the meantime I'll just have to show them Eye'm the strongest there is! - I mean lay low and stay out of trouble! Gah! Celestia, Luna, Twilight, hurry up please!
Chapters (6)