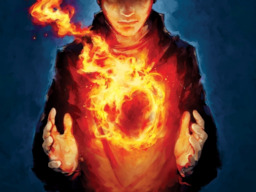 Source
I woke up to a burning building coming down on top of me.
Oh yeah, that isn't even the half of it. There's these freaky Technicolor horses everywhere too and a few of them were dressed in golden armour.
They bound me, dragged me to the castle and hooked me up to some chains. Currently I'm being interrogated by a white unicorn... guard. Whatever it's called.
Saturday never seems to go well for me...
Rated teen for suggestive situations and bad language
----
Found some cover art.
Sorry to whomever made this, but the source website was taken down or something, so I'm really not sure who to credit.

Chapters (19)