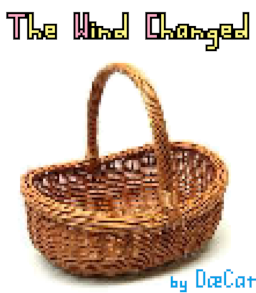 It's one of the first few nights of summer out in the Big Forest, and the Bunny family is just tucking in to bed. What they don't know is that soon their beds will not be in a warren, but the clouds, and their home will be in the open skies. And it all ties back down to a baby, crying in a basket, in the middle of the woods.
---
Winner of the eighth FTP competition, in the Rage Reviews group.
Informative Blog with extra information and Behind The Scenes, because why not?
Cover art stolen and edited by myself, but if you are interested in doing some art for any of my stories, shoot me a PM and I'll get back to you.
Chapters (1)