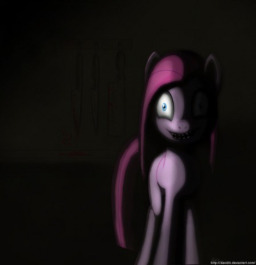 Beware the Pinkie Pie my child.
The one of smiles and giggles
as your insides squirm and wriggle
The two horned, the griffin winged, the murderer clawed and the demon eyed.
Be weary of this one my child. Fear guide you. Run fast away.
Disclaimer: this is a War for Equestria group story. Link is found below for more information on the universe and fanon.
Chapters (1)