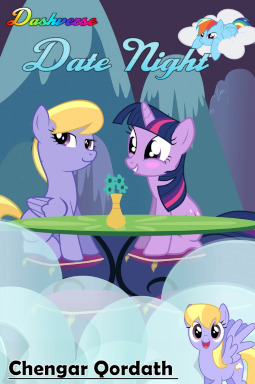 This story is a sequel to Wedding Bells Bug Hunt
---
Twilight Sparkle has a lot of things in life: anxiety, a big brother, great friends, inquietude, loving parents, nerves, a place in Celestia's School for Gifted Unicorns, staggering levels of magic, and uneasiness. (And an obsessive compulsion to categorize everything, but that's not important.) What is important is that something new is being added to that list: a date.
Cloud Kicker asked her out, and it's too late to back out of it. Plus, everypony is so excited for her, though that might just be because they were all worried she would never actually go out on a date. Now she just needs to survive the date itself.
That, and figure out why Rainbow Dash is acting so strange about the whole ordeal.
Chapters (1)