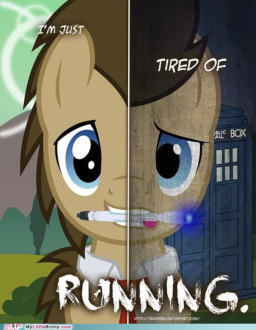 Our favorite old time traveling Doctor has been alone his entire life, and he had pressed it down until one night he shows up one Twilight's doorstep.
Now Twilight must somehow make sense of the outpouring misery of one of the most complex minds in the universe, and, somehow, comfort poor old Doctor Whooves.
A short, feel good tale I wrote as part of a one-hour-challenge. Enjoy.
Chapters (1)