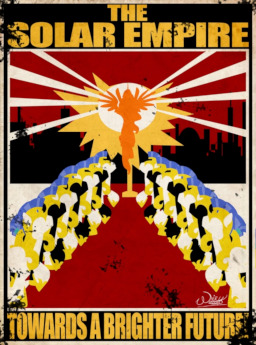 Source
Lengthy Column is a good investigator. One of the best.
Her flair is second to none and she knows how to piece seemingly unrelated pieces together. So when she starts digging into the record of Princess Celestia and find some incoherences... She knows she's onto the scoop of her life.
However, the more she digs into it, the more she realises it may very well become the scoop of her death.
[This story was not as good as I hoped. Which is great! If you read it and didn't like it, please leave a comment telling me what was wrong. I'm really curious. You can also leave a comment if you liked it of course. In fact, I'd really like if you did

. Thanks in advance, have a great day.]
Cover made by the-Orator.
(I tried to contact her but got no answer... if anyone know how I can ask her properly for permission could you please tell me?)
Chapters (1)