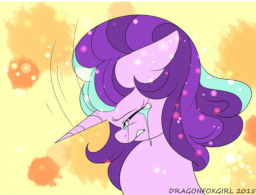 Source
Starlight has many friends now. She has made more friends in one day than she has made during her entire life. What could possibly be better? But she still feels something is missing. There's still some emptiness in her heart. Luckily, Twilight is there, and she would do anything to help Starlight and show her how friends are always there for her.
Takes place right after Season 5 finale.
Inspired by this comic. (Warning: The comic contains spoilers for the story.)
Thanks to Word Worthy for the edit.
Chapters (1)