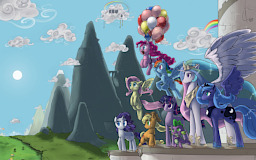 Spike's going to need help from all of his friends if he's going to grow up as the only Dragon in Ponyville.
More or less a Spike biography from a few months after the wedding to whenever I stop writing.
Spike and Rainbow Dash pairing. RainbowSpike.
Inspired by It Takes a Village, so go read that because it's awesome.
Chapters (5)