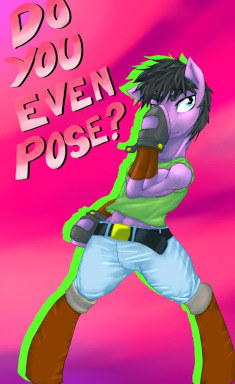 Source
Taking place shortly after Season 5 Episode 16, Rarity and Applejack meet a curious fellow buying a hideous scarf.
Welcome to a world were the events that happened in Jojo's Bizarre Adventure have taken place in the My Little Pony universe. And the story starts as the war that had been normally fought within the dead of night, starts growing to the point where the protagonist, Joseph Joestar, may not be enough to quell the oncoming storm.
A Jojo's Bizarre Adventure x My Little Pony Fiction Story.
Chapters (5)