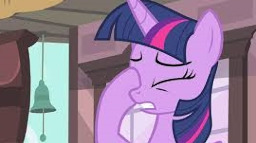 In a sudden wave of chaos magic, Discord transforms Equestria, and it is up to Twilight to set things ri- hey, where's she going?
Twilight wants nothing more than to sleep until everypony stops acting crazy, but the universe has other plans, and she's sent on a quest to set everything back to normal...
Despite the fact that everything can be set back to normal if Discord would just snap his damn fingers!!!
Chapters (8)