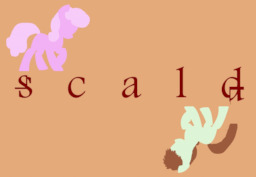 Lilac is a successful pony who has everything she wants, and is exactly the pony she wishes to be. But a small spark in her life makes her think otherwise.
A drama in Sydneigh about Equestrian life, coffee, appearances and pain.
Pony vector template from here.
Very special thanks to Pascoite for editing and conceptual advice! Also featured on EqD. Also featured on TRG!
Recommended by PaulAsaran.
Chapters (3)