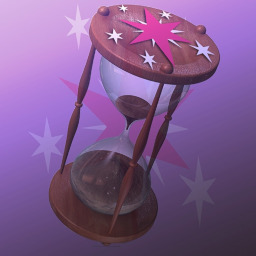 It was a just a common, ordinary spell, one that unicorns use every day. Somehow, something went wrong. Now Twilight Sparkle has to figure out how to cope with the aftermath... before it's too late.
Fourth place finalist in the "Out of Time" writeoff prompt at writeoff.me.
Thanks to Bachiavellian, Titanium Dragon, FanOfMostEverything, FrontSevens, horizon, JonOfEquestria, The Cyan Recluse, The Letter J, and Trick Question for their reviews during the writeoff.
Chapters (1)