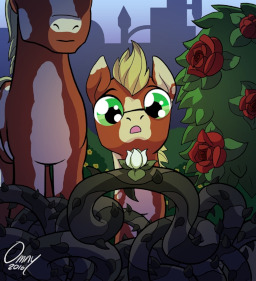 Source
We are all connected to our roots...
You are the Royal Gardner at Canterlot Castle. The position has been passed down from stallion to colt for generations in your family.
The roses are your pride, because they are what she loves most, and there is one bush in particular that captivates you. When it thrives, she does.
And, try as you might... you cannot help but having fallen in love with her.
Dirt in your hooves and sweat on your muzzle, why would a Princess of Equestria look twice your way?
But hope... hope grows like a weed.
Chapters (2)