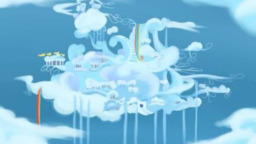 Soarin is a young singer, famous in Cloudsdale that reappeared after four years of avoiding the world of showbiz.
"I just want you to be my girlfriend for the media." Soarin said to the girl standing in front of him.
Rainbow Dash who had already recognised Soarin from the beginning, but was not in the least impressed. She looked up and stared at him, then said, "Well, as long as my face is not visible."
Soarin unsuspecting why Rainbow Dash immediately accepted his offer, smiled. While Rainbow Dash could only hope she would not regret her decision. The days of summer as Soarin's 'lover' began.
But what the both of them didn't realise, was the truth of the story four years ago was still haunting them.
Chapters (19)