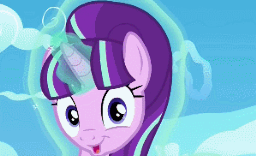 (Trigger Warning) This fiction contains parody (if only) of modern social problems (woops, "problems" is not PC enough...so....uh..."dilemmas?").
(Trigger Warning) This fiction does not contain a lesbian, pansexual, asexual, bi-sexual, trans, or sexualsexual Main Six (We apologize in advance for having reasonable headcanons).
(Trigger Warning) For Go...(can't say the word "God" so uhhh) For Celesti....She's off too!? Bloody Hell (I don't give a shi-)! Get on with it!!! Read the freakin' story!
---
Twilight and her friends have been summoned by the Cutie Map to a strange community where everypony seems to be offended by even the wind going through their manes. Can our heroes understand the reasoning behind this madness? Can anypony for that matter? Does the author have enough privilege points to write this type of fiction? Tune in next time on Dragon Bal- Oh...lost my place for a second.
---
Go ahead and prepare to be offended by this parody!
Chapters (46)