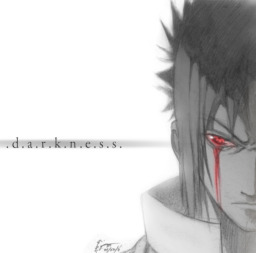 The Valley of End was a wretched place. Sasuke hated it, and despised it. Meanwhile, Naruto saw the beauty of it. After their final fight, the two boys are left for dead on the ground, without arms. After Sasuke admits defeat to Naruto, he willingly accepts death, and a shining light takes him.
When Sunset is trying to earn forgiveness from everyone, she can't seem to get anything right. Trixie harasses her, Everyone despises her.... Even her friends belittle her. But on one fateful day, she meets a new student. His name? Uchiha Sasuke. When they become acquainted, will Sunset finally be able to show someone the Magic of Friendship? Will Sasuke find that magic by looking through her eyes, or live in the eternal darkness of his eyes?
ALRIGHTY GUYS!!!! LET'S SEE IF WE CAN GET THIS ONE ON THE FEATURE BOARD!!!!!!!!!!!!
Chapters (3)