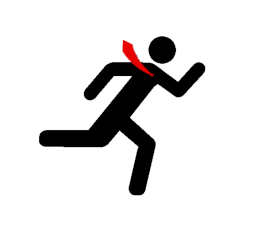 In a world where ponies and humans coexist in what can hardly be classified as harmony, Canterlot's daily regime is interrupted when one of these controversial creatures falls out of the sky and, to his surprise, doesn't die. This man seems to be the same as the rest, and calls himself "George Trestale". However, through a complete accident, George discovers he's developed magical abilities far beyond anything he could imagine. Unfortunately for him, almost none of them work correctly, and on top of that, he has no idea who he is or where he came from.
Thinking himself to be a god, and wanted by Celestia on the sole pretense of being human, our main character is tasked with running from the authorities, finding out what sort of power he's supposed to have, and most importantly, discovering who on earth he even is. Such begins the story of George Trestale, the unluckiest "god" in Equestria.
Rated Teen for some violence and language.
~ Edit From the Future! ~
This was my first remotely successful story, and as a result it's not exactly all that good, nor is it representative of my current writing ability. You can of course read it if you want, just expect things to be somewhat sloppily executed.
Chapters (28)