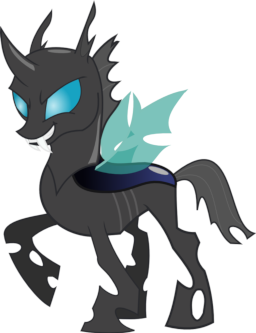 Source
Seemingly ordinary afternoon, the present. Order of events: a report by a frightened filly of a changeling sighting, then two police officers heading out to investigate --- but finding no further details besides the presence of a small group of ponies in a roadside diner.
You've heard of trying to find a needle in a haystack? Well, stay with us now, and you'll witness an investigation in which the mission is not to find that proverbial needle. No, these ponies' task is even harder. They've got to find a changeling in a diner . . .
---
Inspired by the classic Twilight Zone episode "Will the Real Martian Please Stand Up?"
---
CAUTION. The comments below contain unfiltered spoilers. Reader discretion is advised.
Chapters (1)