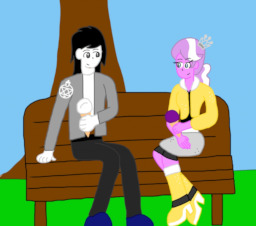 Alchemy Star is a student with high academic Accomplishment is returning to Caterlot after 2 years of being alone to work on his studies is coming to Caterlot high to complete his high school education. During that time follow him as he learns to open up to friendship and gives a bully the big brother figure she needs to help guide her on the right path for the future.
Take place in the PoME universe after the friendship games.
Thank you to the Pome writers for inspiring me to write this read the other stories here.
The front page image is by BlueSun52 Thanks for the artwork.
Chapters (1)