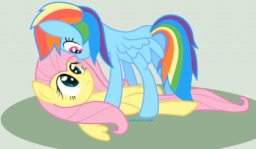 Source
Two years had passed since Rainbow Dash and Fluttershy had started dating. Today was the day they agreed to start a family. This day was going to start a brand new beginning to their relationship. And they couldn't be happier when their foal was born.
But a mishap starts when Fluttershy reveals something. Something so innocent that it could break their family before it even started, and possibly, their relationship.
How could she hope to break such innocence?
Chapters (1)