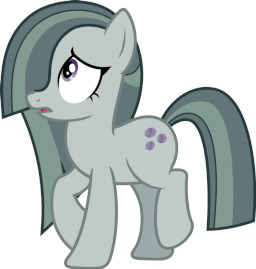 Source
Marble Pie is a quiet mare, and it is no secret that her sister, Pinkie, does more than enough speaking on her behalf.
However, she has a reason for being this way, one she has never shared before with anybody.
When a certain human meets her, will his understanding and love corrode the iron bars of self-hatred she has trapped herself behind?
Note: This is just a cute short story I felt the urge to write. Yes, it is human & pony, but not shipping.
Chapters (1)