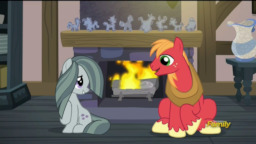 Marble and Mac sit across from each other, each giving themselves pep talks about how they should confess their feelings to the other.
Will it work? Will they have enough time? Or will they fail and have to find their courage all over again?
---
My 20th story is finally here! Whoo-hoo!
Chapters (1)