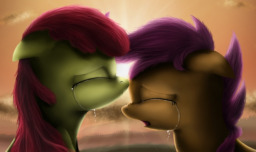 Pain, regret and heartache are all mixed into one tearful cocktail when a tragic accident threatens to claim the life of one of three best and close friends.
They know she may not ever recover from her wounds but despite everything, they still try to create memories in their final moments together.
===========
Teen for themes and credit for artwork goes to rightful owner.
Chapters (1)