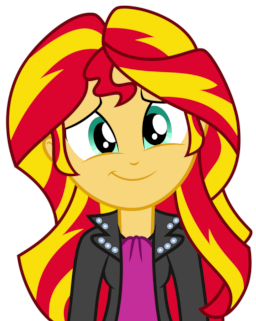 Important Note: This takes place after the last chapter of my other story To Reassemble A Broken Heart (This is not a whole sequel, but something like a bonus scene), and it's recommended to read at least the last chapter of that story before you read this one-shot.
Sunset shows her human friends their pony counterparts in the photos and videos she took from Princess Celestia's wedding. Hilarity ensues.
Takes place before Equestria Girls 3.
Thanks to Jack-o-Worthy/Word Worthy for the edit.
Chapters (1)