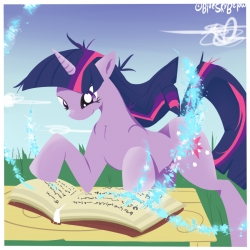 Twilight calls her friends to the library to assist her in a spell she wants to try out. Her friends freak out when the spell turns out to sound a little more serious than initially assumed. They soon find out, however, that their fears were entirely unfounded.
Featured at The Round Stable on November 30, 2011.
This story is Complete!
Chapters (1)