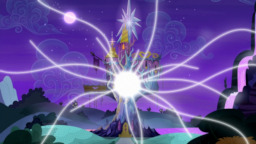 Dinky leads a double life. In the real world she is an average pony in her final year of school, slightly timid, bored with everything around her. In the Dream-Web she is a hacker who wants to make a name for herself.
One evening she stumbles on something that has both her lives merge in one, as she seeks to find whether the Web really is run by deities, or is this just a trick by the Starswirl Conglomerate.
Marked AU because of season 5 episode 18 - Crusaders of the Lost Mark.
Written for the F*** this prompt 6 competition
Special thanks to Malefactory and Elric of Melnipony for advice, editing and proofreading.
Chapters (12)