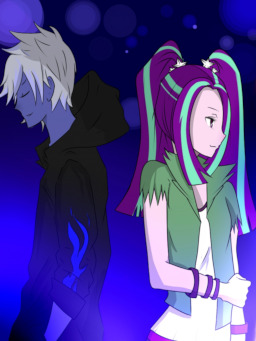 They say that opposites attract, well let's test out that theory. Artemis Arrow(Likes to be called Arrow) and his Family have moved to Canterlot city from Manehatten and he's about to start a Canterlot High. But, before he even starts he has an unexpected encounter with a somewhat broken Siren.
I know not that good of a description I'll work on it.
I'd like to Thank Snow Bullet for the Awesome New Cover Art.
Check out the rest of PoME universe! Spooky_Shadow, BlueSun52 , CogWing , BRyeMC , KillerRobotQuote , Zeroxdoom, AC Punk , Grann , Spooky_Muffin , The Red Hood, Ghost Rider, Celtic_Fire, Crimson Lost.
Chapters (7)