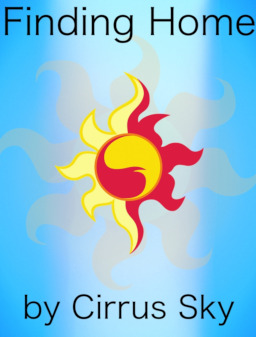 Sunset Shimmer has been worrying her friends of late. It had started off as her talking around the subject of home. Then outright avoiding it.
It isn't that her friends want to have a sleepover at her place, or have her host a Pinkie Party. They're just worried. Sunset does have somewhere to call home right? A roof over her head and a warm place to sleep?
EQG. Set after Friendship Games and before. Takes plot points from the comic special. Notes per chapter as needs must.
Just a story I wrote trying to escape writers block on other projects. It sort of ran away with me. Name comes from this track, but it didn't have much influence on the story. In need of cover art if anyone can point me to something good.
Now with cover art from Novel-Idea, designer of the fine image now applied.
Chapters (12)