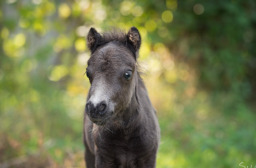 Source
Fifty thousand years ago, ponies were wild animals running free across untamed meadows and plains.
The gray foal lives with his herd, including his friend the buckskin filly, the lead stallion, and his mother. He bears witness to the thing that will change the history of Equestria forever.
Published as an entry for the Hazardous Writing Materials group prompt "History."
Photograph taken by the extremely talented Sarah Koutnik. Check out her amazing work at Sarah Koutnik Fotografie, please.
Chapters (1)