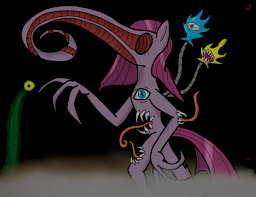 Source
There are no humans in Equestria. In fact, most ponies haven't ever even heard of a human.
A lone clocksmith is taunted by sleep. Eventually the pony reaches out to a doctor who suggests keeping a dream journal.
Perhaps the nightmares can be explained through good old fashioned psychoanalysis.
Perhaps there is a very good reason you do not remember your dreams.
Chapters (1)