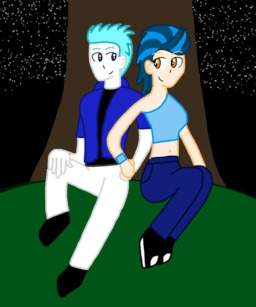 When Blue Blitz gets transferred to a new school considered snotty and rude, he feels uncomfortable. BUT, with the introduction to an awesome girl, he finds out that he had someone to depend on... and to love. Indigo Zap was her name, and being awesome was her game. Blitz was cool, too, so why not give it a shot? She was actually nice and awesome, after all.
Takes place after Friendship Games.
Proofread by KillerShadow 15.
Art done by the amazing BlueSun52!
Chapters (10)