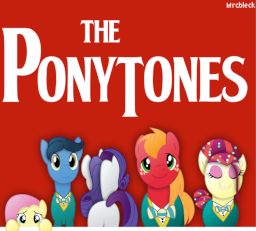 Source
In an effort to find her calling in life and get her cutie mark, Sweetie Belle calls upon Fluttershy to help her learn how to sing.
Meanwhile, Rarity and the Pony Tones are growing in fame. At one of their more recent performances, a famed music critic praises their work, inviting them to the 5th annual Equestrian Barbershop Singers Competition.
The Pony Tones have already shocked the town once with the "Filli Vanilli" fiasco. It's time for them to take it to the Equestrian level.
Full credit goes to Mrcbleck for this amazing cover art!
Chapters (8)