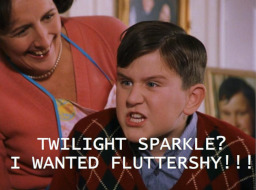 Dudley has been a spoiled brat his whole life. So what happens when he finds this weird show that is not only interesting but makes him drop his guard just enough to learn something about himself and possibly even change his character for the better?
That's right Dudley the Brony. He'd never admit it to Harry, or even his parents but his has fallen in love with the little girls' show My Little Pony: Friendship is Magic.
Read on to find out what it does to him.
Let me know what you think but please keep the comments clean; I share this account with my little sister and she reads them too.
Chapters (2)