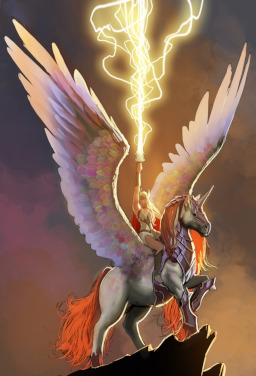 Source
After Shining and Cadence's wedding in Canterlot, Princess Celestia gives Twilight and her friends the task of mapping the underground caverns beneath the castle. What they find in the deep will change their understanding of the origins of magic, what happened in the ancient past, and where their ancestors came from.
The Canterlot Royal Palace was built upon the ruins of an ancient castle.
Castle Grayskull.
This is a 1980's Masters of the Universe x MLP crossover.
This is set just after Season 2's season finale, before Season 3.
Chapters (9)