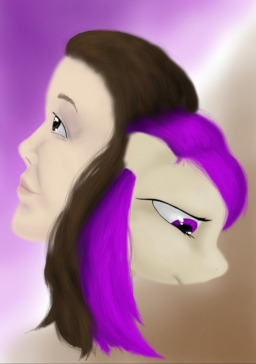 This story is a sequel to Secrets of the Everfree
---
I didn't think it was so much to ask. I just wanted one, small cup of caffeinated goodness to jumpstart my day- preferably hazelnut flavored. Though really, at this point, anything would do. I just needed some caffeine to bring me out of zombie mode. I was already late for school, but I figured, as long as I was already late, I might as well stop for coffee, right?
I should've just kept walking.
---
This story takes place in my Thestral Universe, which I have been developing through its prequels "The Seventh Element" and "Secrets of the Everfree." This story was NOT meant to be read by itself. Prior knowledge of the prequels is kind of required to understand everything else that's going on. I can't tell you what to do, but it would be helpful. As in, EXTREMELY helpful. You've been warned.
Tagged "Dark" and "Teen" due to themes of mild depression and semi destructive thoughts, but nothing too extreme.
Credit to jaceblackfire for the amazing title!
Chapters (3)