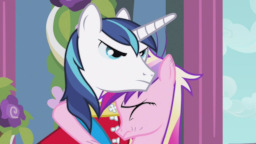 In this sequel to Defender of Equestria, a Changeling General goes on trial in Canterlot for numerous war crimes, including kidnapping Cadence and Twilight, while Shining Armor's mentor and predecessor, Lock Down, attempts to make amends with Celestia and Luna.
*Special thanks again to Jarkes for collaborating on the first story.
*Initially published at Equestria LA 2015 in Anaheim, CA.
Chapters (19)