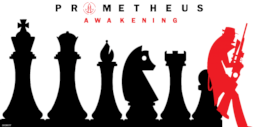 Las Vegas.
A city of lies, corruption, and murder...all hidden beneath a facade of pretty lights.
Allen wants to escape it all, to run away from his past mistakes and take back a life he so foolishly threw away four years ago. Fate, however, had other plans for him.
On the night of a simple hit-and-run assassination job, he ends up saving a complete stranger from certain death. The following morning, he discovers that she traveled to Vegas from a completely different universe, and that the portal that brought her here will be closed for quite some time. To make matters worse, Allen isn't the only one that knows she's here.
As he fights to protect this strange girl from a city bent on killing her, her inquisitive nature will force him to face his demons and make a choice.
Will he be able to forgive himself? Or will he succumb to the weight of his past?
Sex tag for suggestive themes.
Chapters (33)