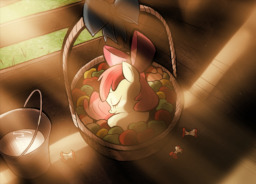 Source
In a moment of weakness, Chrysalis had more than a taste of Shining Armour's love. 11 months later, Twilight Sparkle finds herself a brand new niece by way of 'A small foal in a basket on my door step'.
Special thanks for the picture by Awilldrawforfood1
Now edited with DoomManta.
Chapters (11)