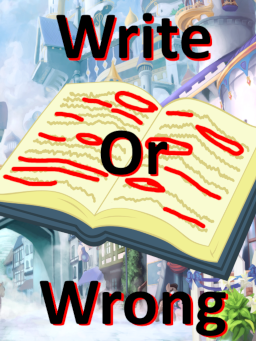 Written Word has loved exploring the written word his entire life. He got his cutie mark while immersed in a new book and didn't even realize it until the shop keeper pointed it out. He shrugged, asked for the next book in the series, and promptly dug back in.
When he reads a new book by the author C. W. Step something strange happens. Instead of devouring the words and hoarding them like a jealous dragon he is gripped with the need to share like never before. Being the obvious thing he starts writing stories set in the world that C. W. Step created.
Too bad he is oblivious that his stories are more terrible than getting your tail stuck in a laundry press. Clueless he rushes to share them with anypony who will stand still.
Chapters (1)