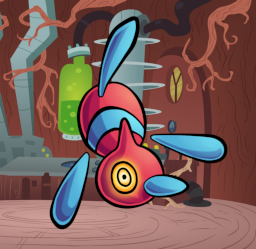 Source
This Project was supposed to be life changing for everyone, but all it did was change me.
Now I have no idea where I am, and I need to get back home.
Hopefully not as a Porygon-Z.
Credit to this person for the Porygon-Z and this person for the lab background in the picture.
I DO NOT OWN POKEMON, IT IS OWNED BY NINTENDO, PORYGON-Z OWNED BY THE SAME, ETC, ETC, WHY DO I KEEP FORGETTING THE CREDITS?!
(Sex tag added due to certain... things that are discussed.)
(Dark tag added just in case.)
(The tags are there for reasons that you'll understand.)
(Tags updated.)
Chapters (22)